joel bishop/diesel #2 Edit by @createdbyadrian
FEATURED BOARD
Diesel #2
A grovelers special. Made to move in the mush and explode in shorebreaks! The Diesel #2 takes a page from the 80's, dialed in with today's contours and rails.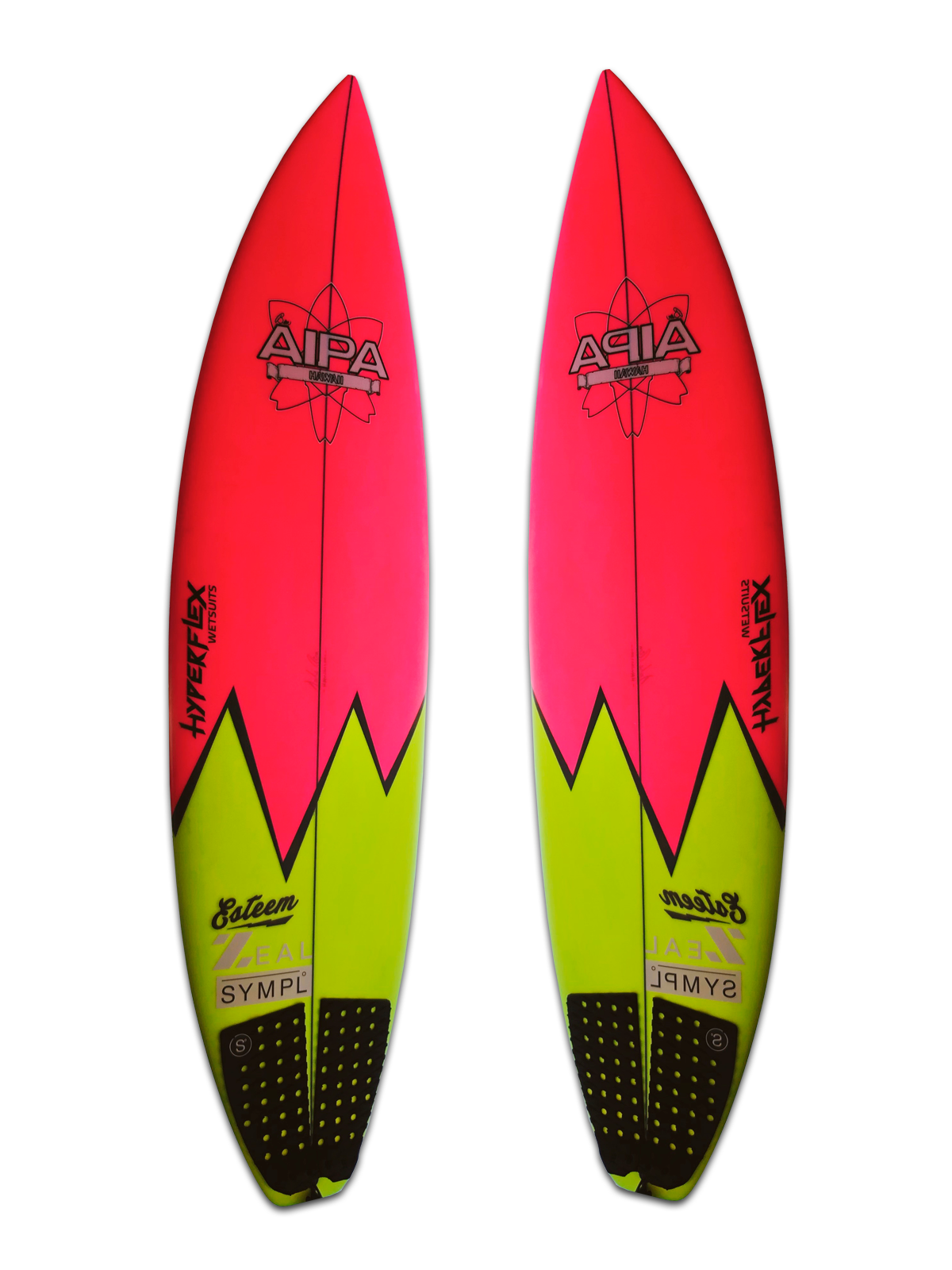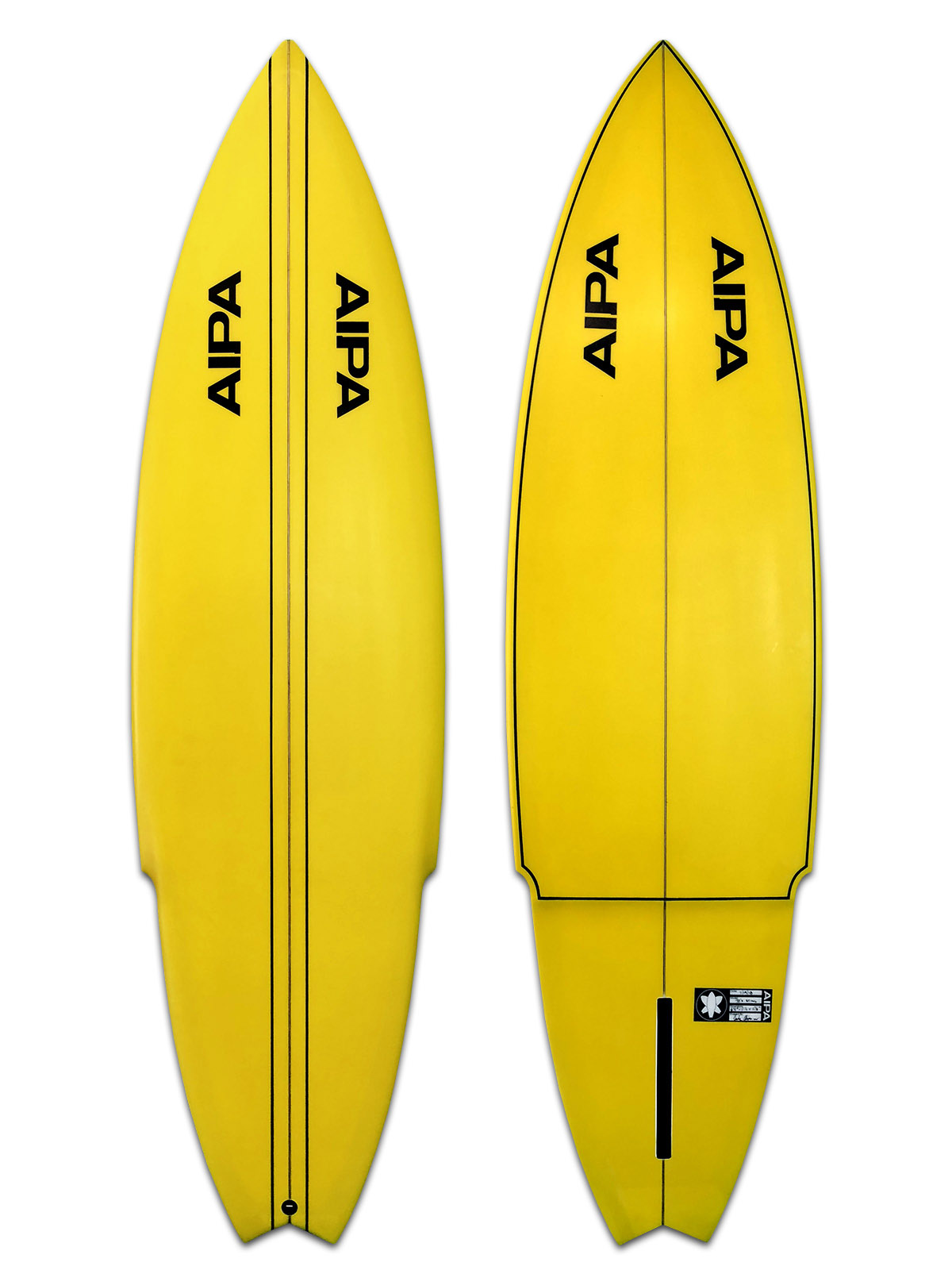 The 70's Sting
The board design that changed the world of surfing...In the early 70's Ben Aipa envisioned and created "Da Sting". The first winged board of its kind. This unmistakable outline ushered in one of the most explosive moments in surf history. This boards influence can be seen in every winged board to date. The positioning of the wing allows for early release and a sharper turn.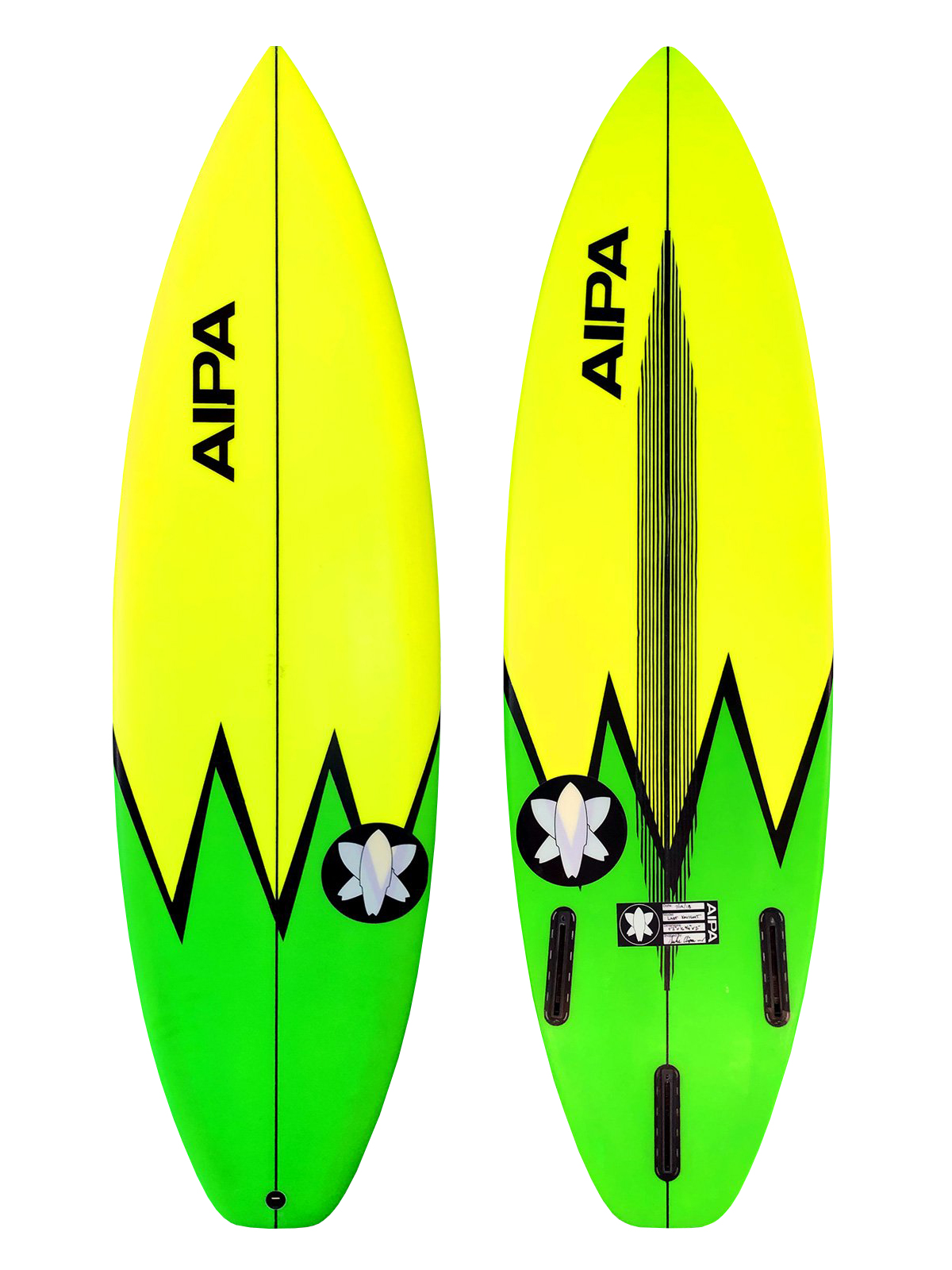 Last Knight
The Last Knight is a core performance short board built for tomorrows high-performance surfer. A deep single to double concave Y Bottom,  with a slight skateboard-like flip in the tail. Keep it tight in the pocket or take it to the air. A solid all-around board for point breaks to shorebreak.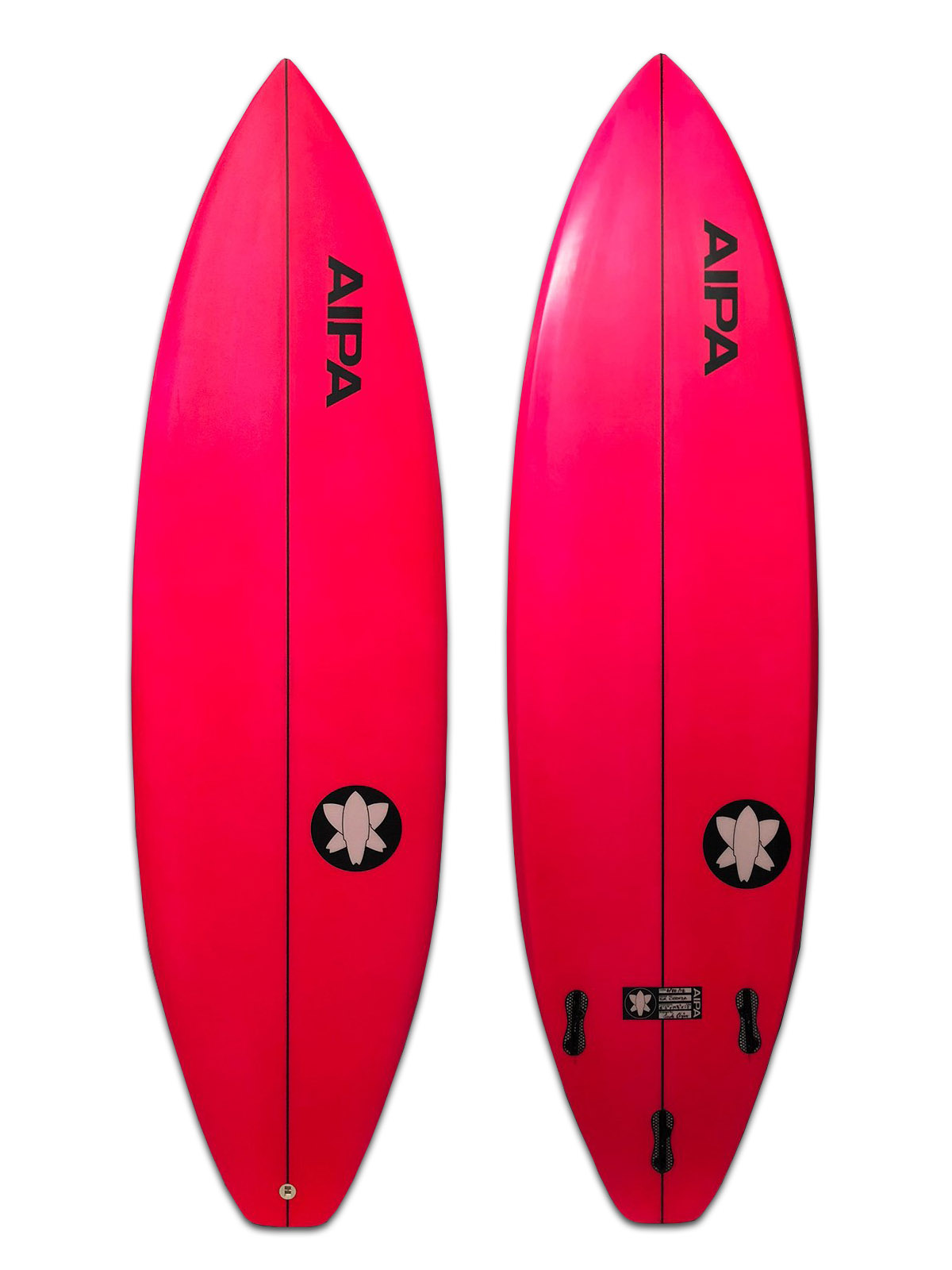 The Alpha-Gerr Bevel
Originally developed specifically for Brad Gerlach. Ben and Brad spent countless hours in the shaping room refining the concept.  Taking the same philosophy of a performance figure skaters blade creating an edge for Brad to increase his precision rail game. The "beveled" rail from the nose down to toward the forward fins transitions into a pronounced concave in the rail (or Gerr Bevel) that flowed out in alignment with the forward fins and heavily pulled in tail.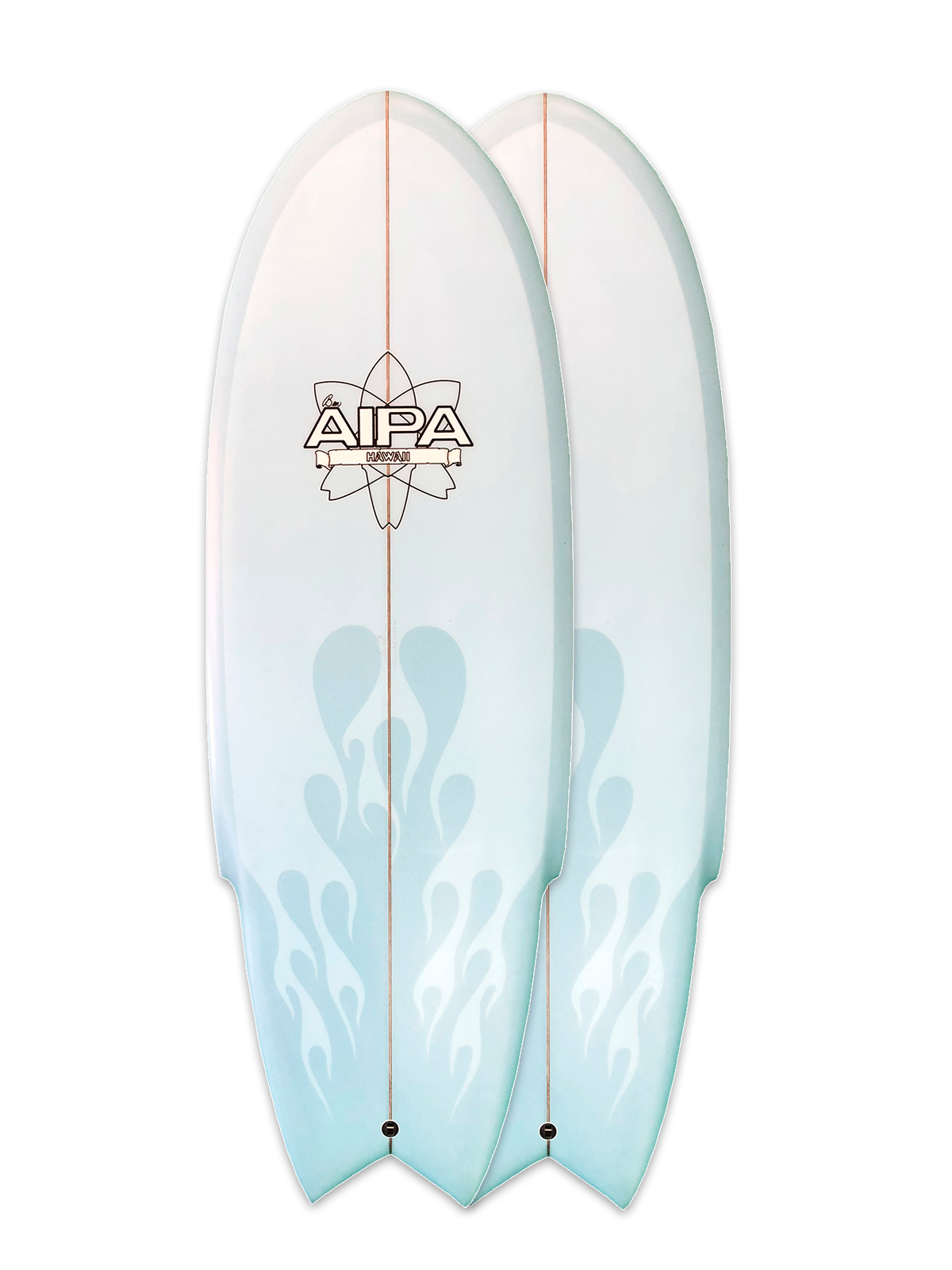 Da Buttz
"Da Buttz" is the perfect funboard for that skateboard type feeling. This board is an homage to the creative care free spirit of Buttons.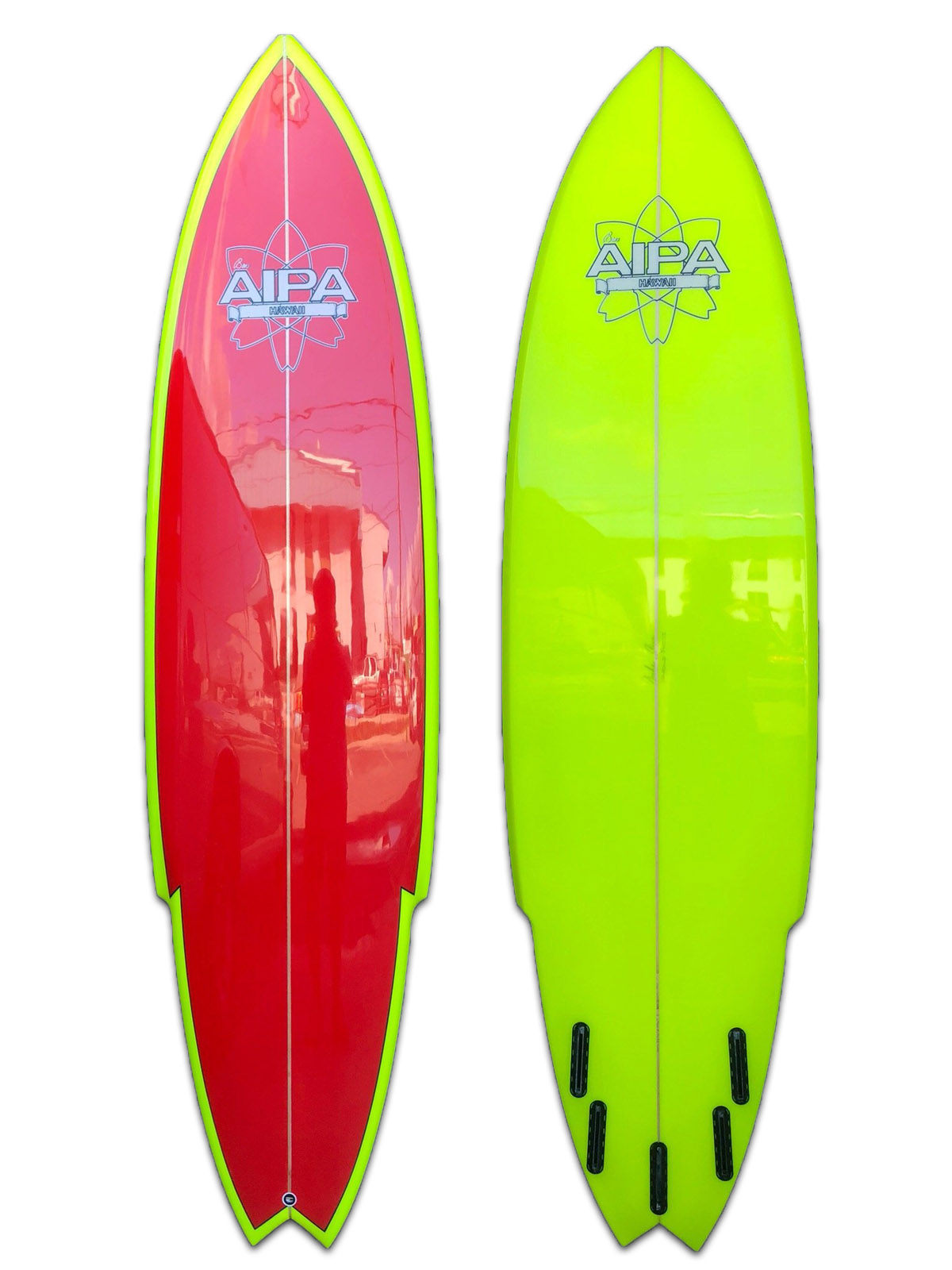 Big Boy Sting
The modern Sting for da heavy guys (or girls) Designed with Ben's 90's bottom contours. Think big shortboard.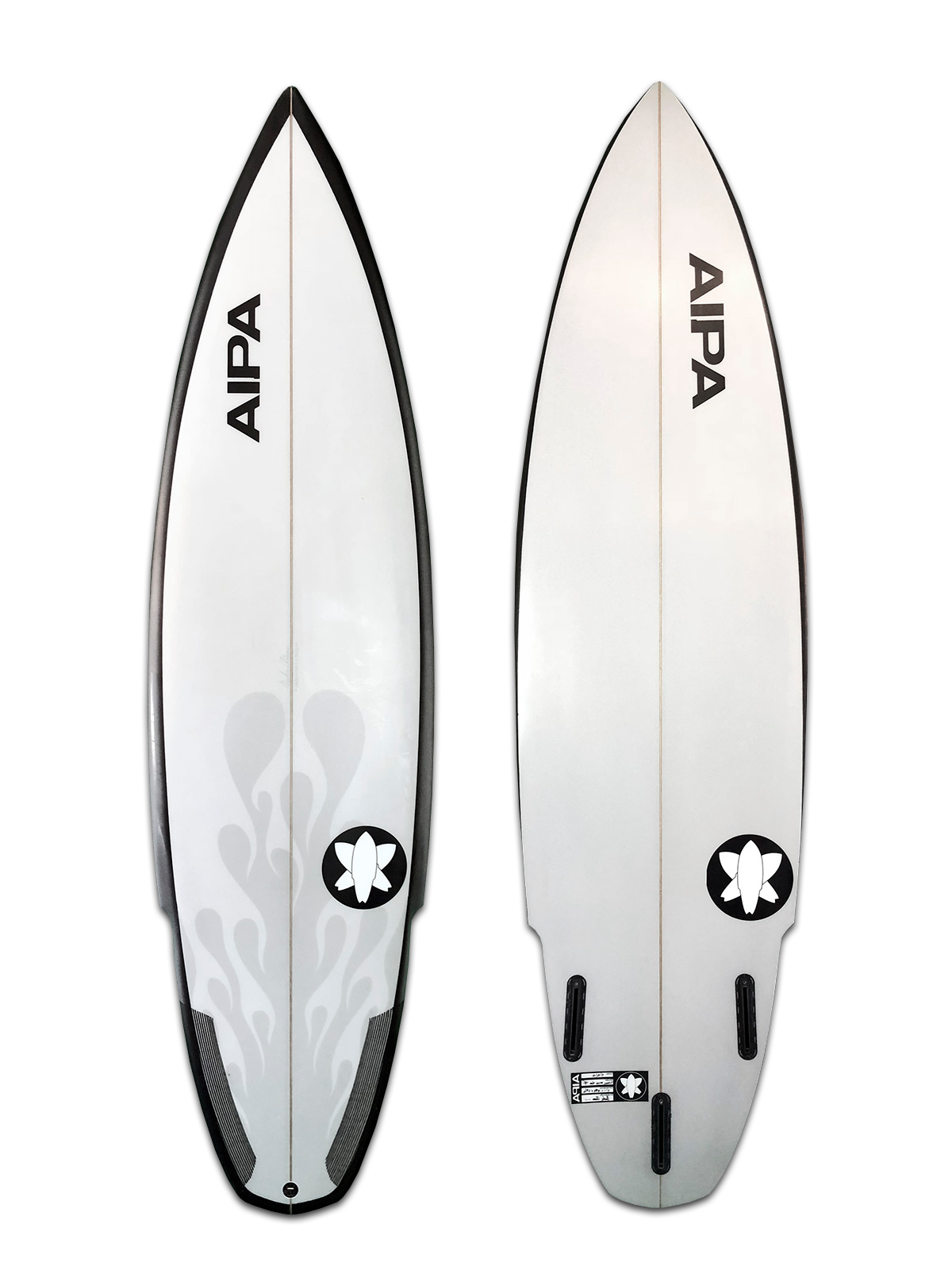 Fusion Sting
The Fusion Sting incorporates all Bens original Sting concepts dialed in with modern rails and bottom contours accented by a "Y" bottom.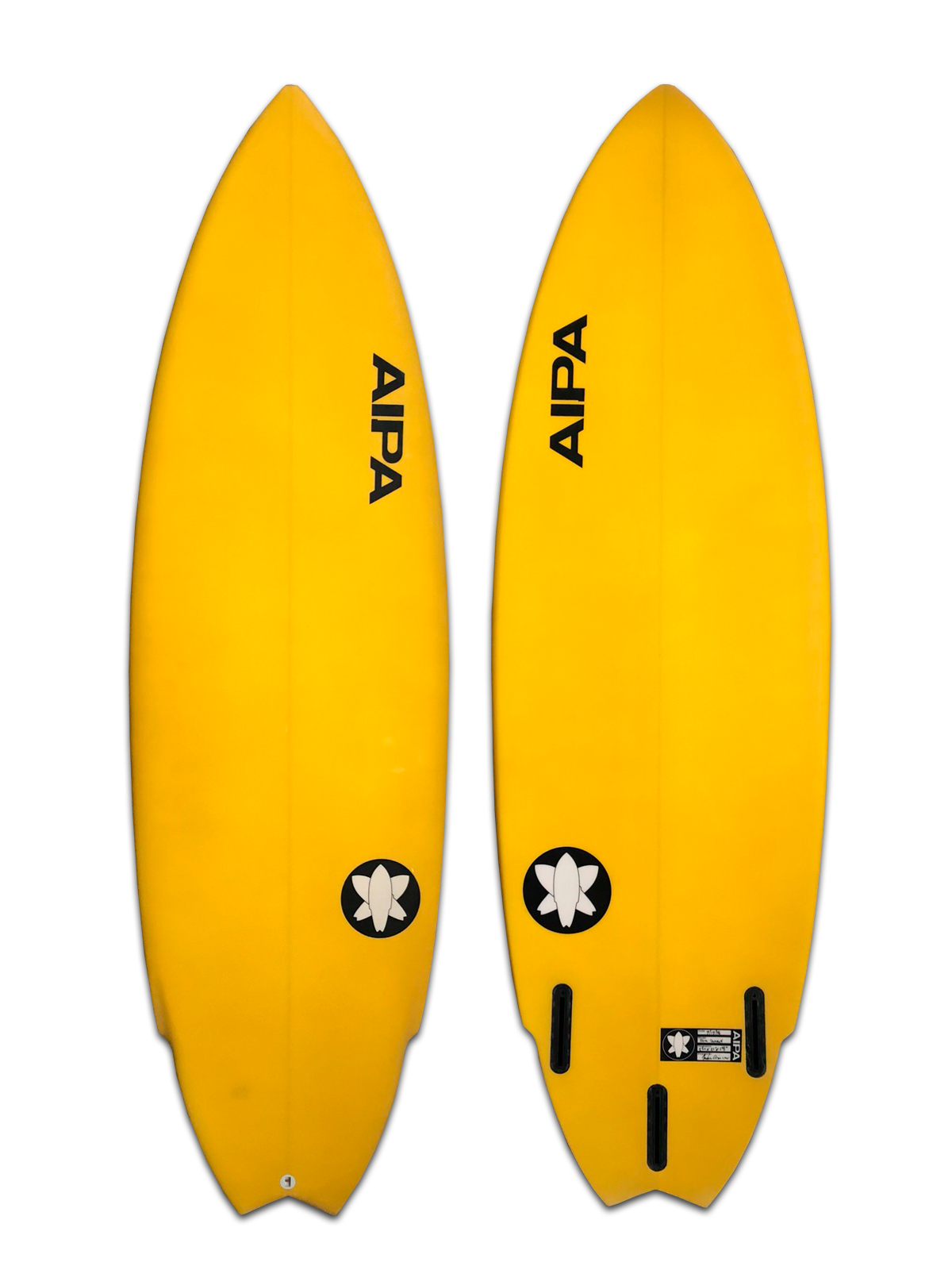 Iwa Twin
Inspired by the Ben Aipa 1978 outline surfed by Dane Kealoha is built for speed an maneuverability. The exaggerated double concave out the tail creates a keel spine providing that holding feeling on the turn. Built to mimic the movements of the 'Iwa Bird.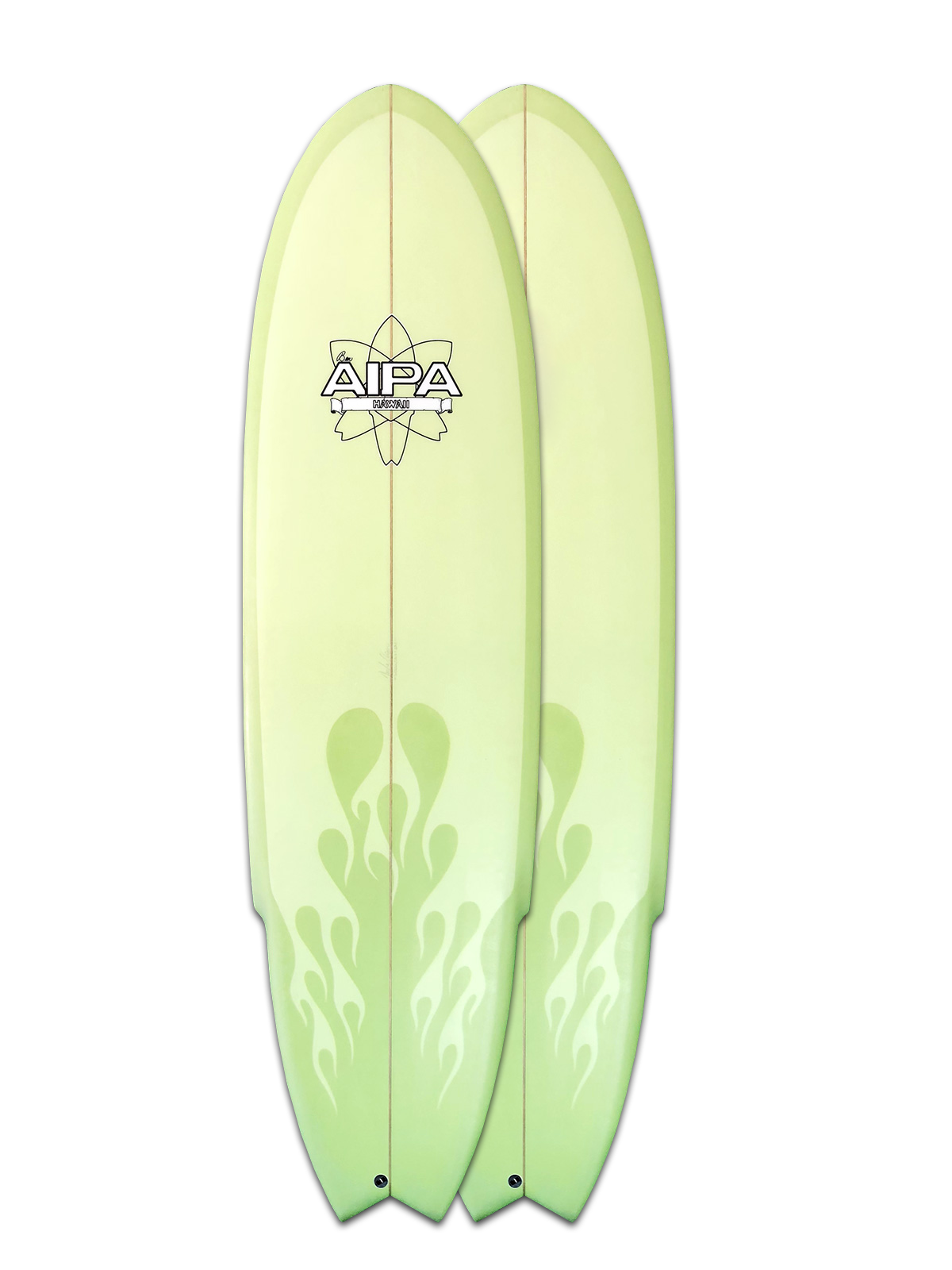 Da Kaiser
One of Bens favorite testing grounds for new board designs was a spot called " Kaisers" on the South Shore of Oahu. The Kaiser is modeled after one of Bens personal favorites made popular by his gouging cutback caught on film by Warren Bolster showing off a massive double box single fin. This modern version is available in 4 plus 1 or 5 fin set-ups. Rolled bottom nose to Vee midsection transitioning to a double concave.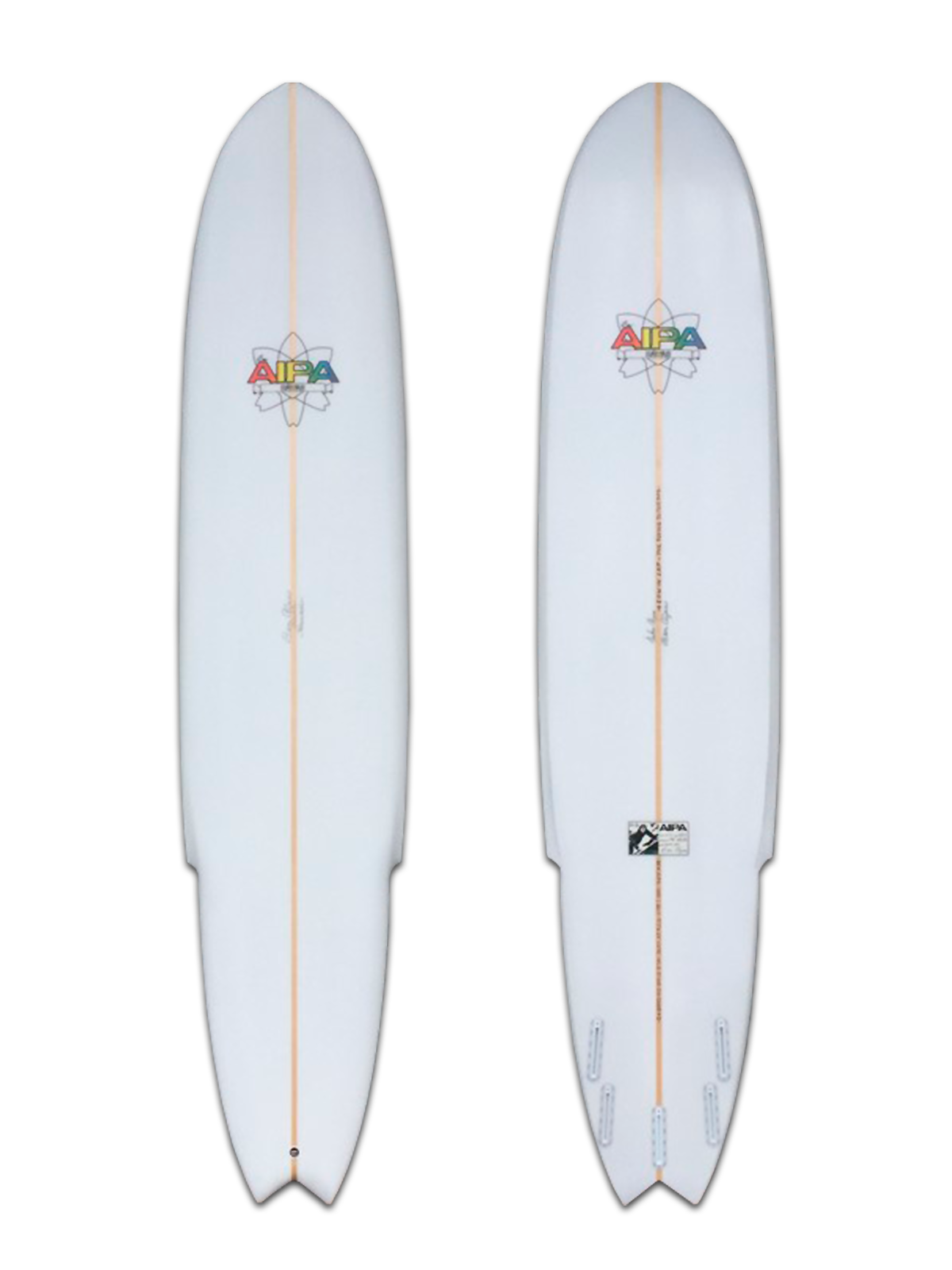 Big Brother Sting
A cross-up of Bens Modern Longboard and the Big Boy Sting. The Big Brother Sting is made for enhanced maneuverability while maintaining the functionality of a traditional longboard. Crank it in a turn or cruise it down the line. Whatever you do...just surf it!
"DA HOOK" FINS TEST AND REVIEW/MAHALO SIMPO FOR SAMPLING THE FINS!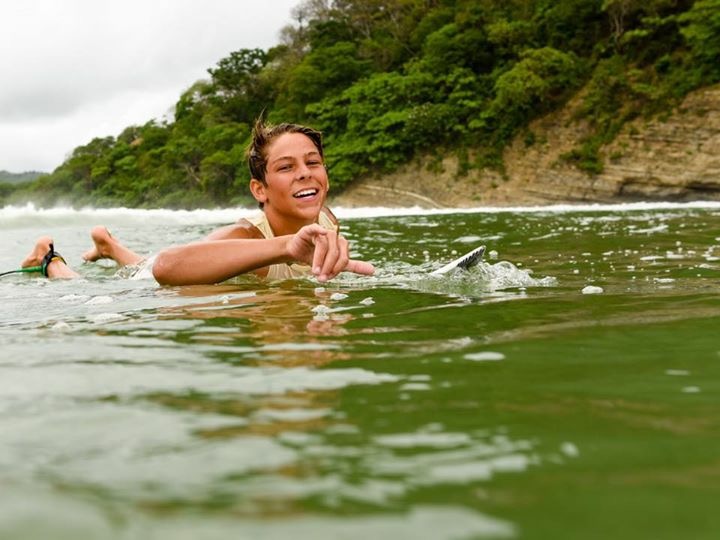 HQ: Huntington Beach, CA
(808) 223-5662
info@aipasurf.com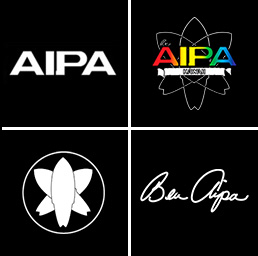 HALE O' AIPA / HOUSE OF AIPA