AIPA SURF COLLABORATIONS
To find that perfect feeling you're searching for in a custom board, we believe that options in board construction technology should be limitless. We collaborate with board production industry leaders that specialize in their field of tech. Whether you're looking for a full black carbon wrap, infused glassing, unique flex patters, etc... We can build it.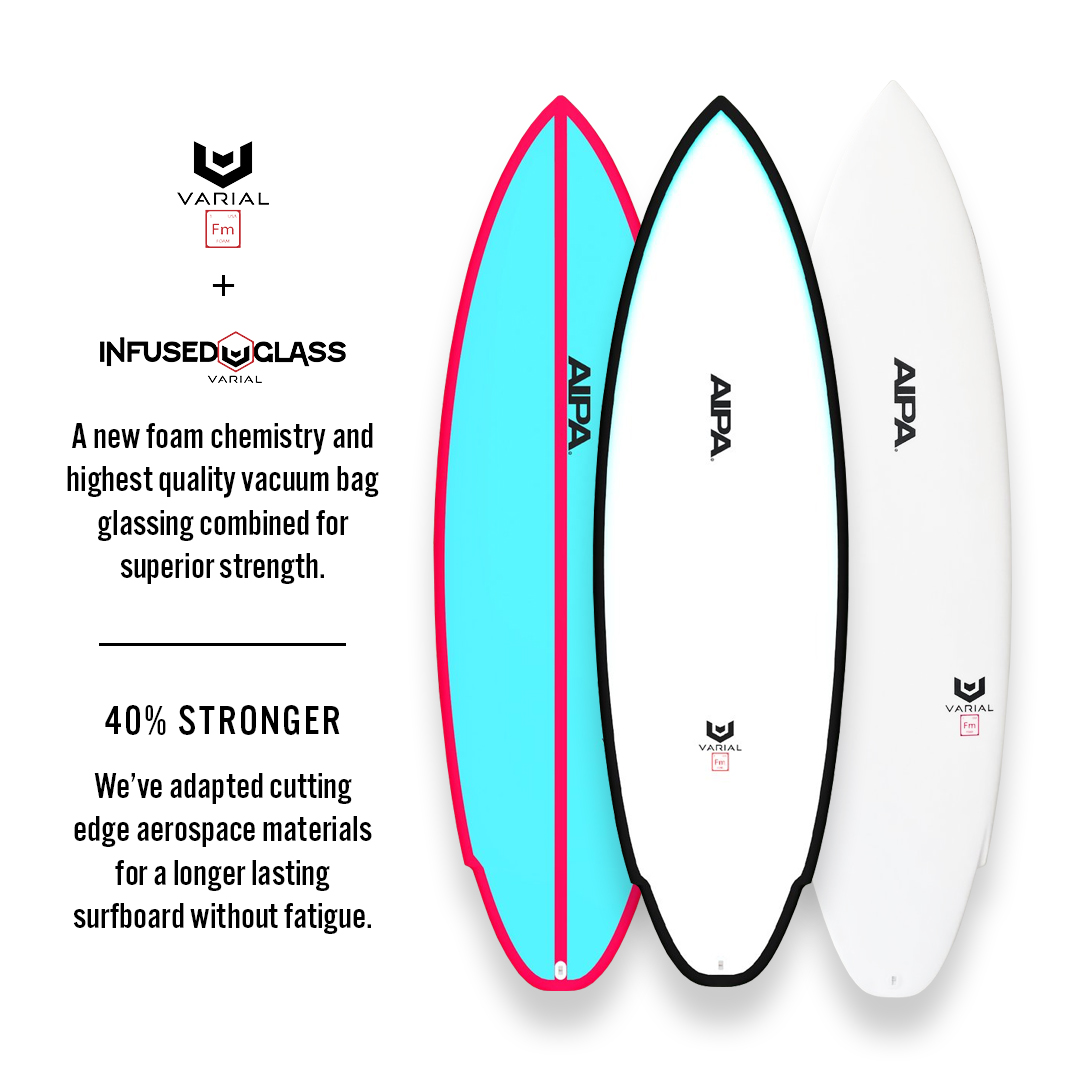 REVOLUTIONARY DESIGN
An entirely new experience adapted from rockets, 100% made in the USA.
Varial has developed technologies designed to outlast standard boards and deliver the highest levels of performance. They are easily customizable and available in many stock selections.
By using superior materials Varial has increased performance for any board. Precision glassing and an engineered core reduce weight and increase responsiveness for faster, livelier surfing.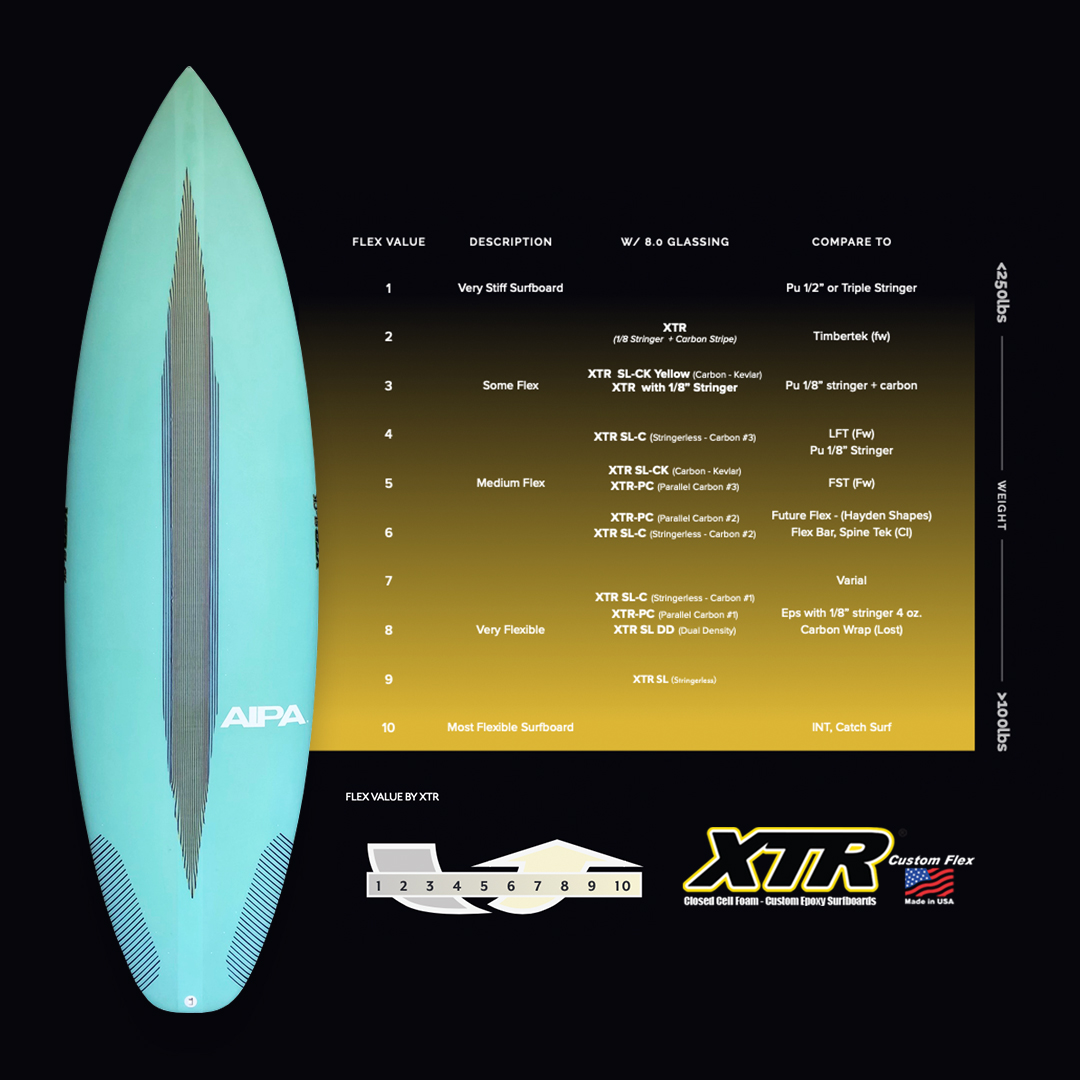 THE ABILITY TO ADAPT
A new way to control custom flex specific to your weight and wave of preference.
XTR is an Extruded Poly Styrene Foam that is 100% closed-cell foam which will not absorb water in the event of a ding. XTR has created FLEX VALUES to define the amount of flex in your board. This is considered to be the most important tool today to achieve your magic board for your quiver.